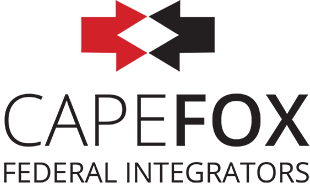 Cape Fox Federal Integrators, LLC
Cape Fox Federal Integrators, LLC (CFFI) was founded in February 2008 as an Alaska Native Corporation (ANC) and was certified as a Small Business Administration 8(a). In December 2011, CFFI graduated from the 8(a) program.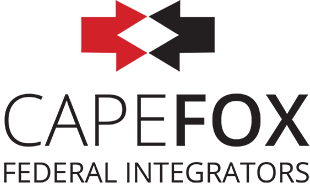 Cape Fox Federal Integrators

, LLC

Cape Fox Federal Integrators, LLC (CFFI) was founded in February 2008 as an Alaska Native Corporation (ANC) and was certified as a Small Business Administration 8(a). In December 2011, CFFI graduated from the 8(a) program.
CFFI's mission is to provide timely, innovative, high-quality solutions to warfighters, Federal agencies, and commercial partners. CFFI products and services cover a vast array of innovative and leading-edge technologies as well as training and staffing solutions that include next-generation capabilities. From highly secure DoD installations to family care medical clinics, CFFI provides services enabling our clients to focus on their missions and achieve their goals. CFFI is ISO 9001 certified.
02
Why Cape Fox Federal Integrators?

How does CFFI differentiate itself from other companies? CFFI stands out and stands above others. CFFI is a highly sought after federal contractor for using the TEAMS approach, which highlights its five primary capabilities:
Training Solutions – CFFI provides training solutions delivering specific knowledge, diverse skills, and advanced competencies to students and military personnel. CFFI's proven organized training techniques, combined with the latest technologies, ensure classroom and field instructions are aligned with our client's performance goals and the organization's long-term strategic objectives. CFFI instructors are experienced in conducting analysis and assessment to develop a tailored curriculum to fit specific customer requirements. We have produced training solutions for foreign language, curriculum development, train the trainer, SHARP, traffic and motorcycle safety, and many more.
Emerging Technology – CFFI is focused on providing cutting edge Emerging Technologies within both the Federal Government and Commercial Markets. As an experienced small business, we offer our clients innovative, expedient, cost effective and proven solutions to effectively manage, maintain and build their enterprise architecture. Our unique and proven solutions are based on a clearly defined and understandable methodology which assists in providing visibility and control of heterogeneous systems, enterprise applications, web services, databases, and legacy systems to create a comprehensive, real-time view of the extended enterprise.
Administrative and Logistical Support
Administrative: CFFI works diligently to exceed expectations, promotes ethical behavior and solves the most difficult problems for our customers. Our project managers are highly qualified, seasoned professionals capable of guiding daily operations and implementing strategic solutions. CFFI offers a full suite of consulting and staffing services, while leveraging our extensive database of skilled candidates to ensure the best fit for any staffing requirement.
Logistical: Whether your issue is tracking a myriad of items ordered or correctly labeling thousands of cables, CFFI has the solution. We are capable of implementing new operational systems, upgrading legacy systems, or providing value-driven advanced technology solutions to our clients. Our objective is to provide our customers with agile, results-oriented solutions while delivering mission critical responses to improve our client's professional practices. CFFI works through the entire lifetime of a project, ensuring systems are upgraded or replaced as necessary to maintain optimal performance at all times.
Medical Services – CFFI delivers a professional healthcare workforce, providing a wide array of medical solutions, including Human Performance Services. We offer multiple capabilities to support the DoD and other organizations within the Federal Government. Our initiatives focus on a service-oriented approach to building strong customer relationships and optimizing human performance through a bio-behavioral, holistic approach that includes research and performance data, analytics, and technology. CFFI programs offer industry-recognized subject matter experts who provide quality service. We have provided medical services capabilities with Biomedical Engineering Technicians, Physicians and Nursing, Behavioral Health, Ancillary Services, and medical staffing solutions.
Systems Engineering and Integration – CFFI has a team of exceptional engineers and technicians who are experts in the design, installation, configuration, integration, testing, hardening, and maintenance of DoD mission systems, hardware, and software IAW with DoD policies.  We provide an agile engineering component that decomposes and analyzes unique Government system's requirements, through which we execute disciplined, rapid integration efforts over the life of the contract. This time-proven concept provides a low-risk operational and maintenance footprint that supports 24/7/365 worldwide operations, mission equipment, communications lines, circuits, switches, and related infrastructure equipment in all conditions for continuous real-world combat situations without interruption or negative impact to the mission. Our engineers also conduct in-depth analysis and research studies for emerging technologies to facilitate developing and improving hardware, software, networking, and communications systems related to supported Government systems.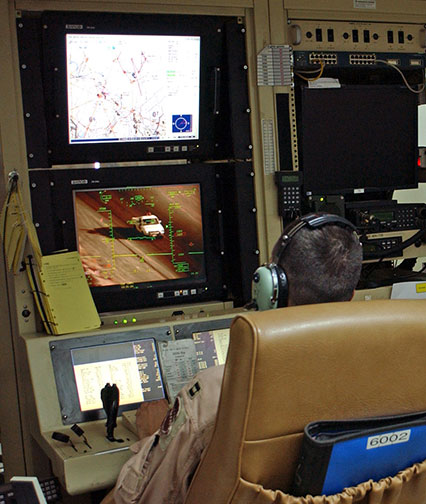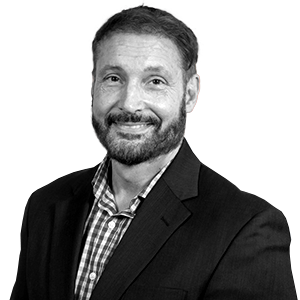 Jone Jones
Director of Operations
Bio
As Director of Operations, Jon provides senior operational program support for the business operations of Cape Fox Federal Integrators (CFFI). He collaborates to identify areas that may present potential revenue growth while simultaneously emphasizing continual process improvements.
Prior to working at CFFI, Jon managed the portfolio for Sarah Cannon (SC), the global cancer institute of Hospital Corporation of America (HCA). He drove program execution, conducted strategic planning sessions, and served as a primary consultant to Vice Presidents (VPs), Regional VPs, and Assistant VPs, ensuring communication and successful execution of complex programs across the enterprise.
Before SC, Jon was a Senior Program Manager for Cape Fox Government Services (CFGS) for the Air Force Remotely Piloted Aircraft – Squadron Operations Centers Program Management Office at Warner Robins, GA. He directed a virtual workforce of highly-proficient engineers and logisticians in designing, deploying, monitoring, troubleshooting, and repairing complex C2ISR voice, data, video network infrastructure systems, and cryptographic equipment..
Jon is an Air Force veteran and holds bachelor's and master's degrees from the University of Alabama, Birmingham.
ATSTP Instructors
Motorcycle Safety RiderCoach Opportunities
CAPE FOX FEDERAL INTEGRATERS is seeking experienced Army Traffic Safety Training Program (ATSTP) Instructors. Instructor are responsible for providing Motorcycle Safety Foundation Courses and in-classroom POV instruction to students.
Search Careers at Cape Fox Federal Integrators