Work for a Company that Cares
Cape Fox FCG offers you the opportunity to contribute in a meaningful way to the mission objectives. Committed to an uncompromising pursuit of excellence, we seek individuals of exceptional talent, integrity, and professional responsibility.
Cape Fox Cares and we show it through our work, philanthropy, and commitment to our communities and Shareholders. Cape Fox FCG supports our armed forces, government, and health care providers. We strive to be interdependent by helping our local communities through our non-profit and numerous philanthropy projects.
"What you are doing is not just a job, but a way to help someone's life."
-Angie Lock, Senior Recruiter
Army Behavioral Health Positions Open
In February 2020, CAPE FOX FACILITIES SERVICES (CFFS) began working with the U.S. Army to provide behavioral health services. The mission of this program is to enhance the psychological readiness of US Army personnel. These are critical, mission-oriented positions that provide a service to our military members and…We Are Hiring!
USAID COVID Taskforce Positions Open
EAGLE HEALTH is a leading expert in healthcare and on the front lines of support with USAID and its COVID-19 response and preparedness plan. Check out our open positions today!
Occupational Health Nursing Positions Open
EAGLE HEALTH is delighted to announce that we have several Occupational Health Nurse positions open. These open positions support Fort Drum, NY; Fort Carson, CO; West Point, NY; Fort Leavenworth, KS; Fort Wainwright, AK; and Fort Benning, GA.
ATSTP Instructors
Motorcycle Safety RiderCoach Opportunities
CAPE FOX FEDERAL INTEGRATERS is seeking experienced Army Traffic Safety Training Program (ATSTP) Instructors. Instructor are responsible for providing Motorcycle Safety Foundation Courses and in-classroom POV instruction to students.
03
Meet Our Professionals
At Cape Fox FCG, our success is your success. Our staff members are all part of the Cape Fox Team. We hire experts in their respective fields, ensure that budgets are created and adhered to achieve the most cost-effective results, have dedicated personnel who address safety requirements and industry standards, and employ security staff who establish protocols and meet government guidelines efficiently and promptly. Although our Cape Fox Team is small, each member is an expert who knows how to fulfill project needs and ensure that requirements are not just met but even exceeded.
So, what sets Cape Fox Federal Contracting Group (FCG) apart as a remarkable team? We are a diverse group of creative, innovative, and hardworking experts, but what truly stands out about our professionals is our shared sense of purpose. We have an inclusive environment where professionals excel because we celebrate together, strive for mission success, surpass milestones, and value each other's strengths and skills. Our management and team unite with a clear mission: to give back to our communities, support our Shareholders, and collaborate to expand and establish ourselves as an industry leader. We are proudly Team Cape Fox!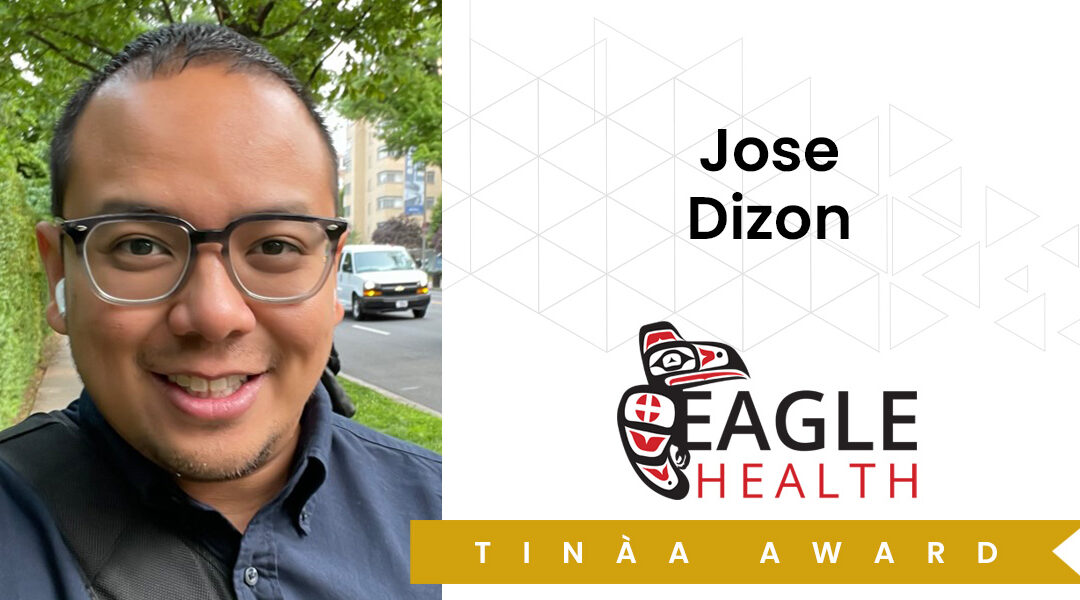 Many Eagle Health employees are at the forefront of providing health and wellness care to our government customers on the frontlines of research, vaccination, and disease prevention. Eagle Health employs a team of experts who often shine and stand out for their...
read more
04
Diversity and Inclusion
Cape Fox Federal Contracting Group (FCG) is committed to upholding the core values of their Alaska Native Tlingit ancestors, which center around family and community. FCG recognizes that by strengthening their communities, they also strengthen the company. In its journey towards becoming a more diverse and inclusive organization, FCG began by defining its values and mission.
The company has established three core facets of its Diversity, Equity, and Inclusion (DEI) principles:
Listening. Learning. Motivating.
FCG believes to create a successful company; it is crucial to value the voices and contributions of their employees. They emphasize the importance of not only teaching but also learning from one another. Additionally, FCG strives to motivate those around them by leading by example.
FCG and its subsidiaries go beyond just hiring a diverse workforce. They actively provide programs and initiatives that promote ethics, leadership development, education, and community development. By fostering a diverse and inclusive workforce, FCG aims to cultivate transparency, innovation, creativity, and empowerment within its organization.
The company understands that achieving these goals requires collaboration with its communities, business partners, vendors, customers, guests, and employees. By working together, FCG aims to promote and enforce its core values, which include providing non-biased services, working towards improved social environments, and striving for greater success for the company and its team. FCG believes that through collective efforts, they can lead, empower, and grow toward progress and success.
EEO POLICY
Cape Fox Corporation, its subsidiaries, and affiliates provide equal employment opportunities to all persons and prohibit employment decisions on the basis of race, religion, color, creed, national origin, sex, age, disability, political affiliation, protected veteran status, or sexual orientation. Cape Fox Corporation, its subsidiaries, and affiliates offer preference to Cape Fox Corporation Shareholders, descendants, and other Native Americans pursuant to Public Law 100-241.
Medical with prescription drug coverage
Dental
Vision
Flexible Spending Account – transit, parking, health care and dependent care
Life Insurance/Accidental Death & Dismemberment
Employee paid Supplemental Life Insurance including dependent options
401(k) Retirement Plan –fully vested on day one of participation
Employee Assistance Program (EAP)
Leave – vacation/paid time off, holiday, bereavement, jury duty
Educational Assistance
Professional membership
Transparency in Coverage Machine Readable File Link
EIN 27-1289495