Healthcare
Cape Fox FCG's subsidiaries are trusted providers of nationwide healthcare services to numerous federal agencies. Our medical services focus, first and foremost, on patient care. We offer a whole health approach through research, innovation, and patient-focused care.
Healthcare
Cape Fox FCG's subsidiaries are trusted providers of nationwide healthcare services to numerous federal agencies. Our medical services focus, first and foremost, on patient care. We offer a whole health approach through research, innovation, and patient-focused care.
01
Providing Whole Health Care Solutions
Cape Fox FCG employs expert medical professionals, physicians, nurses, and ancillary healthcare providers who treat patients daily. Cape Fox FCG provides tailored staffing solutions and extensive patient administration support. Cape Fox FCG uses our network of medical service providers to deliver innovative staffing solutions for medical support, program coordination, clinical research, behavioral health, and other related services. Our unique experience, expert staff, and innovative capabilities allow us to provide a wide range of services to better meet the needs of our customers.
02
Our Healthcare Services Solutions Include: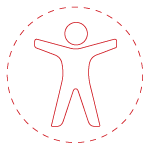 Occupational Health
Our occupational health professionals serve groups and individuals with onsite personal support. We provide wellness programs that combine early intervention or on-site therapy services with a strategic wellness program that provides whole health solutions for you and your employees. Our wellness services are designed to match your specific needs and keep the care in healthcare so employees can enjoy a healthy work/life balance and preventative healthcare solutions.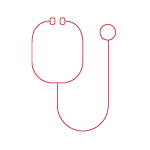 Medical Support
We offer medical support expertise that has provided care at military treatment facilities and Federal health clinics across the country. We hire highly qualified medical professionals. Our specialized staff consists of physicians, nurses, and ancillary healthcare providers. We hold our healthcare professionals to the Joint Commission requirements for healthcare staffing services, ensuring their qualifications are consistent with their assignment.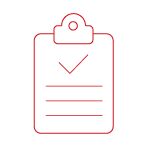 Program Coordination
We support program coordination by providing tailored staffing solutions and extensive patient administration support. We analyze clinic operations to optimize coverage and scheduling requirements, implement record management solutions, both electronic and hard copy, and improve standard operating procedures.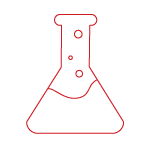 Clinical Research
We support research and clinical trials and associated studies, providing participant care to each population based on protocol requirements, assessing the eligibility of candidates for participation, documenting clinical findings, and maintaining study-related records. Our services ensure that Good Clinical Practices and other regulatory requirements are met.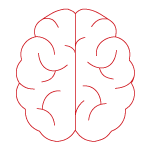 Behavioral Health
Our behavioral health professionals assess and screen patients to determine medical and psychological suitability for their positions, as well as provide therapeutic services. We collaborate with our clients to develop, implement, and support specialized counseling and Employee Assistance Programs. Our behavioral health specialists uphold a high standard of professionalism, ethics, values, and confidentiality.
National Institutes of Health (NIH)
Cape Fox FCG is a leading provider of comprehensive occupational health services, having run our cornerstone program at the National Institutes of Health for over ten years. As part of these services, we staff occupational health professionals at multiple clinics in Maryland, Montana, and North Carolina. We specialize in implementing surveillance programs, including mass immunization campaigns, and tailor these solutions for application to the regulated biosafety environment.
Read More
Subsidiary Concentric Methods supports the Occupational Medical Service managing clinical care for all National Institutes of Health employees and contractors. Our provided clinical care includes treating emergency occupational injuries and illnesses, performing health surveillance examinations for hazardous materials encountered during biomedical research, developing health education and promotion programs, and providing CPR and First Aid training.
Vital to the occupational health program is the annual influenza immunization clinic, which occurs from September to November, and continually receives accolades for this work. In 2019, our team administered 15,561 shots, breaking our record of the number of shots in a single day by administering 1,172.
For the Employee Assistance Program (EAP), our Licensed Clinical Social Workers deliver counseling services and regularly employ outreach to increase NIH employee awareness of the services available. The entire EAP team provides invaluable assistance to workers and supervisors for coping with work-related conflicts and changes and resolving issues that may interfere with job performance or conduct.
Concentric Methods manages and delivers various surveillance programs such as Animal Exposure Program, Asbestos Medical Surveillance Program, Hearing Conservation Program, Tuberculosis Surveillance Program, and Viral Hepatitis Surveillance Program. We also perform Biosafety Program clearance evaluations for research and ancillary staff, manage and update clinic Standard Operating Procedures, and provide behavioral health assessments, treatment, and referrals.
Concentric Methods supports the electronic data management system used to maintain medical records. Administrative staff performs appointment scheduling functions while ensuring all documentation and records are accurate and complete. We receive positive feedback for our well-trained, competent, and dedicated team, and for consistently providing services customized to the needs of National Institutes of Health personnel. The quality of services delivered receive exceptional ratings on customer surveys, and our occupational health professionals have been recognized for excellence numerous times.
Defense Health Agency (DHA)
In recent years, military healthcare staffing services have converged under the Defense Health Agency. To support the Defense Health Agency, subsidiary Concentric Methods supplies credentialed medical professionals who perform physician, nursing, and ancillary healthcare services. Under the Medical Q-Coded Services contract vehicle, we manage task order awards and deliver medical staffing services at various military treatment facilities across the country.
Read More
ince 2017, Concentric Methods continues to receive task order awards to provide healthcare professionals in support of the United States Army and Air Force. Our support locations have included Buckley AFB, Colorado; Columbus AFB, Missouri; Fort Hood, Texas; Fort Knox, Kentucky; Robins AFB, Georgia; Scott AFB, Illinois; Sheppard AFB, Texas; and Wright-Patterson AFB, Ohio. Awarded positions include Physicians in Emergency Medicine, Family Practice, Internal Medicine, Pediatrics, Gastroenterology, and Neurology. In addition, our medical team includes Physician Assistants, Nurse Practitioners, Registered Nurses, and Licensed Practical/Vocational Nurses.
National Institutes of Health (NIH)
Cape Fox FCG's support at the National Institutes of Health is multi-faceted, demonstrating the breadth of related healthcare services our team manages and delivers. Our experience includes biosafety and engineering services supporting research programs and clients such as the Office of Research Facilities Development and Operations, Office of Animal Care and Use, the Office of Intramural Research and Institutes and Centers Scientific Directors. In addition to biosafety program coordination and associated behavioral health assessments, our team performed mechanical, industrial, and safety engineering plan reviews, site assessments and audits, engineering system validation, maximum and high containment lab certification, owner's advocate services, occupational health and safety and biosafety/microbiological consultation, and risk communication consultation and training.
Read More
As part of the Biosafety and Biosurety Programs, nationally and internationally, our team provides both behavioral assessments and extensive document control to support regulatory compliance requirements. We employ well-qualified individuals who determine the psychological suitability of each enrolled employee, develop new or review and revise related documents, manage data collection, and coordinate meetings, medical appointments, and training for each program.
Concentric Methods also provided a specialized Biosafety Level (BSL)-4 training component, which included curriculum development, training coordination, administration, and delivery. The course covered principals of biocontainment, mission-critical infrastructure, waste management, biological risk assessment, biosafety cabinet use, emergency response, select agent program regulations, personal reliability program, inventory management, and select agent transport.
As noted by the assessing official on a Contractor Performance Assessment Report (CPAR) evaluation, "The contract [staff] have successfully met all the project deadlines assigned to them and have become an excellent resource for the NIH Division of Occupational Health and Safety [DOHS]. In addition, the contractor staff have demonstrated at all times a great work ethic, professionalism, and respect to the government colleagues… Contractor has provided exceptional quality in support of the NIH DOHS."
04
Subsidiaries with these Capabilities: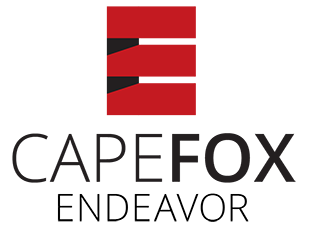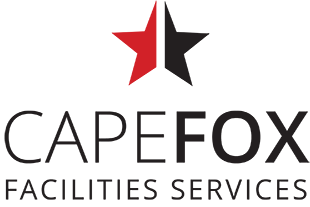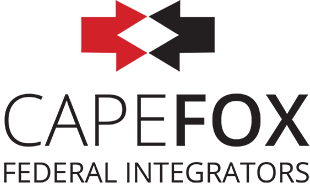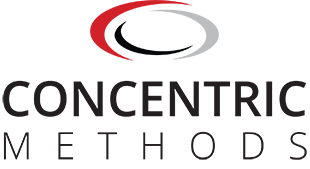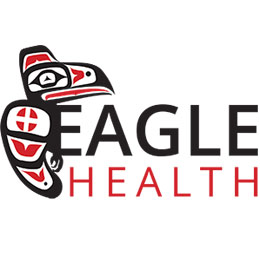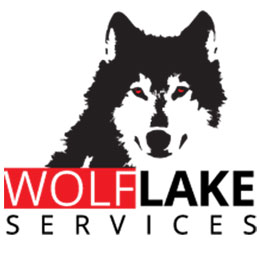 Search Careers at Cape Fox FCG