01
A Community of Employees and Shareholders
Cape Fox Corporation has nearly 900 employees worldwide. Uniting our diverse team of subsidiaries and employees requires leaders who are devoted to the corporate mission and the community. A strong team looks to strong leaders for guidance and support. As a key part of the Cape Fox family, our leadership provides just that.
02
Sharing Goals Toward Success
Cape Fox Federal Contracting Group (FCG) strives to lead, empower, and grow. We are a customer-focused government contracting firm that invests in our employees, Shareholders, customers, and communities. We seek opportunities to be a profitable, innovative, progressive company that provides long-term career opportunities for our employees, mission-successful services for our customers, and financial support for our Shareholders.
Our highly engaged Cape Fox Team members work hard daily to improve the business and strengthen our communities. Our diverse team is what leads us toward success personally and professionally. The Cape Fox team works each day to create opportunities to make a difference in our communities, partner with our customers, and drive growth for our business to further support our Shareholders.
As an industry leader, we have a responsibility to our communities. We are committed to providing employment opportunities, education and mentoring opportunities, community development and support, and a sustainable future for our employees and Shareholders. We support charities that provide for the military and their families, veterans, children, and people with disabilities. We lead the way by empowering our employees and communities and growing our organization.
Our team of experts has been on the front lines of medical research and advances, emerging and innovative technology solutions, military installation construction services, and large premier conferences and events. For over 20 years, FCG has been a leader in servicing our government customers. But our greatest impact is not measured by the number of years in business nor the number of employees we have, it is measured by what we have done together to support others through philanthropy and by the unity of the team that comes together every day with the mission to advance the company.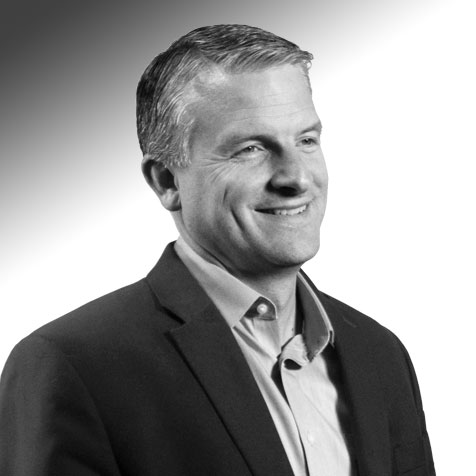 Chris Luchtefeld
Chief Executive Officer
Bio
As CEO for Cape Fox Corporation, Chris is responsible for managing and operating our 3 holding companies, 9 Federal subsidiaries, and 4 Commercial companies under the corporate portfolio. The diverse companies in the Cape Fox portfolio provide hospitality, tourism, IT, training, biosafety, security, healthcare, logistics, systems integration, and construction services to customers across the U.S.
Chris has a strong background with 22 years of leadership experience in key areas necessary for corporate success including management, operations, and business development. His experience with both large and small businesses covers service offerings in international security, consulting, software solutions, systems engineering, and logistics. He leverages previous work with firms in the Federal, Aerospace, and Defense industries to build relationships and plan strategic initiatives. Chris unifies Federal operations, Shared Services (i.e., back office functions), and Commercial operations to further ensure corporate growth and stability, and maximize returns for our Shareholders.
Chris holds a master's degree in business administration from the University of Maryland, Robert H. Smith School of Business, and a bachelor's degree in industrial management from Purdue University. Chris' education and experience combine to provide the resources and reach necessary to continue leading Cape Fox Corporation to the next level of achievement.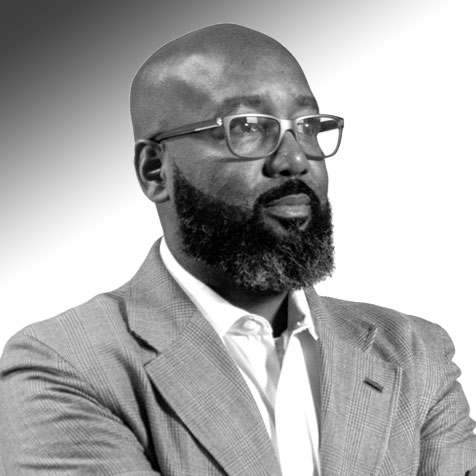 Harold Mitchell
Chief Operating Officer
Bio
Harold Mitchell is an innovative senior executive experienced at identifying new customers, developing approaches to the market, driving prospects through to contract award, and facilitating profitable business growth with a passion for convening and motivating interdisciplinary teams. Harold is the Chief Operating Officer (COO) for Cape Fox Federal Contracting Group (FCG), an Alaska Native Corporation that employs staff worldwide and is principally engaged in information technology and cyber security, professional services, healthcare, and construction. As COO, Harold oversees and manages the Presidents and leaders of FCG's 10 Federal subsidiaries while working closely with the Chief Executive Officer and Board of Directors to design and implement business operation systems, optimize operational capabilities, establish plans that promote company culture and vision, and employ strategies to maximize customer satisfaction. He also plays a key role in managing the company's relationships with customers, partners, subcontractors, and vendors.
Concurrently, Harold is the President of Eagle Health, Concentric Methods, and Wolf Lake Services, three of Cape Fox FCG subsidiaries. Harold oversees the companies' daily operations and develops strategic plans to advance the companies' mission and objectives.  He manages the companies' new business capture efforts, spearheading business development initiatives consistent with the overall strategy and core capabilities.
Harold joined Cape Fox in 2012 as a Vice President of Business Development. He managed the day-to-day operations of the proposal management department, including cross-functional resources consisting of proposal management, proposal coordination, marketing, and pricing. Harold started his career with the Drug Enforcement Administration, receiving the DEA Administrator's Award.  Then, he became a partner with Newman & Mitchell LLC, practicing in the firm's business and litigation departments. Earlier in his career, he worked with Lawrence Executive Alliance of Professionals, LLC as a Chief of Staff, Legal Counsel, and Legal Counsel for LEAP DC. Harold holds a bachelor's degree and master's degree from Howard University and a juris doctor degree from Florida Coastal.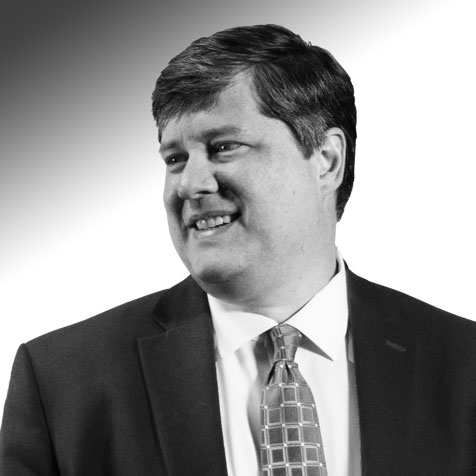 Michael Bartlett
Chief Financial Officer
Bio
As CFO at Cape Fox Corporation, Michael is responsible for managing our finance, accounting, and information technology teams. These teams provide support to a diverse portfolio of 15 companies involved in Federal contracting and Commercial tourism businesses with over 875 employees across 36 states and 6 countries.
Michael brings over 25 years of experience in finance, accounting, compliance, and operations with significant experience in implementing and integrating business systems and strategy. Coupled with a strong background leading internal and external audits, Michael leverages key skillsets in treasury management, internal controls, process improvement, management, and cross-collaboration to assist in driving business growth and profitability. He successfully contributes to rapid, high growth increases in revenue and net profit while promoting a proactive, transparent, and ethical work environment.
Michael's education includes a Bachelor of Science in finance from Virginia Polytechnic Institute and State University. Additionally, he held C-Suite level roles as the Controller/CFO in small, middle market, and large businesses including top tier Public Sector providers. In his free time he has supported and volunteered with various first responder and emergency preparedness organizations.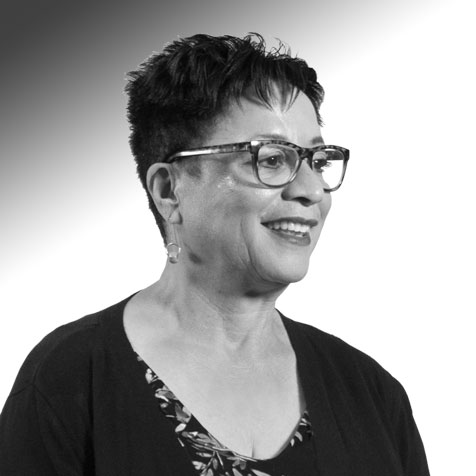 Faye Wells
President, Shared Services
Bio
Faye Wells joined Cape Fox Corporation in 2008, and currently serves as President of Cape Fox Shared Services, responsible for supporting both Federal and Commercial operations. Cape Fox Shared Services manages top talent recruitment, human resources, contracts, legal, IT, business development, marketing and communications, and accounting and finance functions to support the Corporation efficiently. Along with the CEO, Faye acts as a primary corporate contact for Board meetings, annual events, and community service projects.
Faye is a certified Professional in Human Resources (PHR) and SHRM Certified Professional (SHRM-CP). Drawing on her human resources expertise and providing guidance to company leadership, she ensures sound decision making and compliance. Faye is also a Certified Compliance and Ethics Professional (CCEP), and serves as the Chief Ethics and Compliance Officer for the Corporation. She strives to maintain a corporate culture that operates ethically and with integrity.
Faye earned a bachelor's degree in education from North Carolina Wesleyan College, and attained a Six Sigma certification, providing the foundation for her improvements to organizational processes. Faye's education and experience provide her with the tools to integrate and maintain a strong corporate support foundation.